Guarding Service
Today's threats to companies are increasingly complex and intense at a time when business operations are becoming more interrelated and global. Investment in security can help significantly reduce a company's vulnerability to many factors that threaten performance Security Guarding Services .

It is a fact of business life that every company's major assets are constantly under threat. Manned securities probably the only true effective forms of reducing vandalism, theft and criminal damage to property and threats to staff. This is why at RSTCA we aim to provide an effective Guarding Solution to eliminate these well-known threats. We pride ourselves as being a rapidly growing organisation in the provision of manned security, offering a comprehensive spectrum of security services from a one man-guarding contract to a multi-manned security team.

We take pride in providing the highest level of service to our clients and attending to their individual requirements by understanding the customer's need, anticipating requirements, checking comfort levels and using feedback constructively to help deliver expected service levels, this approach to RSTCA satisfied and growing customer base. As the leading professional organization, RSTCA offers a wide range of specialized and customized services to its customers, covering
Security guards are basically required for the security of a particular place and people. Following are the type of security guard services.
Static Guards- Static guard is designated a specific area where the duty is to guard that specific area during the duty hours. Static guards are usually assigned at entrances and exits.
Patrol Guards- Patrol guard is mobile. A patrol guard covers a bigger area as designed. He would have to move around keeping the whole area in his watch.
Personal Security Officers- The prior responsibility for a PSO is to protect the principal against any possible threats. A PSO is required to do his duty within the confines of the given tasks and is required to operate alone or as part of a team both in armed and unarmed roles.
Marshals- Marshals are responsible for leading and organizing security for the completion of a particular purpose. ATM Security- At the ATM there is only a security Guard who is never a gunman. Gunmen accompany the van carrying cash (while loading cash into the ATM).
Event Security- We provides Event security solutions as per the client's specific needs during corporate events, entertainment programs, product launches, concerts, sports events and more.
Escort Services- Safety escort service is a service provided on and around School, college and university campuses to help ensure the safety of students and staff.
BACKGROUND SCREENING SERVICES
A background check or background investigation is the process of looking up official and commercial records about a person. It was often done when someone applies for a job but mostly for those that requires high security or position of trust like a school, hospital, bank, airport, in law enforcement, etc.
Information includes the following:
Past employment
Social Networking
Credit Worthiness
Criminal History
RSTCA Detectives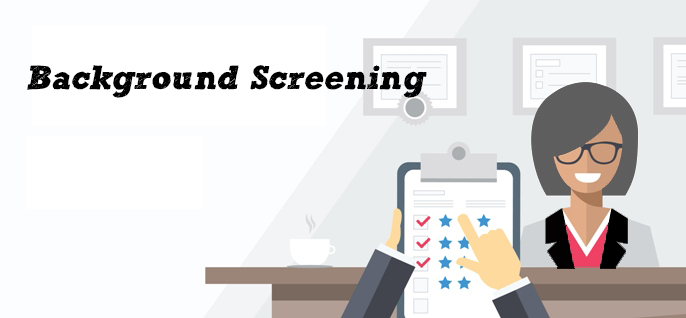 These checks are important because they allow better informed and less-subjective evaluations to be made about a person. However, they also pose risks including improper and illegal discrimination, identity theft, and violation of privacy. Employment screening services and employment background checks are vital to maintaining workforce integrity and safety. RSTCA employment background screening practices reduce the risk associated with industry-wide hiring decisions. With the implementation of our employee background checks, we give you the insight you need to uncover the unknown facts, quickly and easily background screening. RSTCA offers an array of employee background check and employment screening services to organizations of all shapes and sizes.
Our team will customize a solution that is appropriate for your hiring policy, budget, and industry. Under this program, RSTCA professionals find out the details of the present and past employment of employees whose cases are pending in Labour / Industrial Courts. Numerous organizations have taken advantage of this program to reduce their liabilities.
A background screening would cover the following aspects: –
» Present and Past Residence Verification
» Criminal / Police Verification
» Employment Verification
» Qualification Verification
» Reference Verification
» Education Verification
» Character Reference Check
» Credit History
INVESTIGATION SERVICES BY RSTCA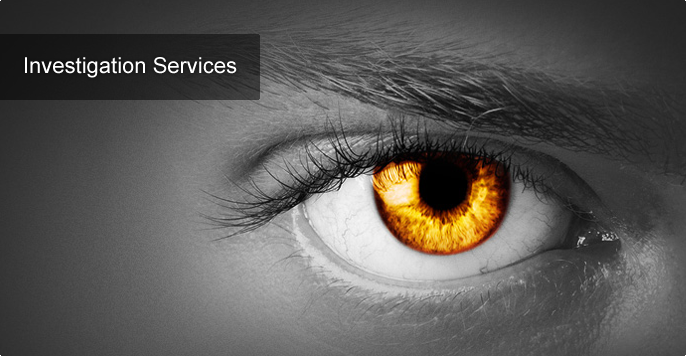 RSTCA Detective Network provides fast, accurate and up to date information which is crucial to the decision making process. Since its inception RSTCA has been the one stop shop information center for all kind of detective services. We are providing world-class customer service, cost-effective pricing and the fastest turnaround times in the industry for the background Screening, consumer-Insurance companies, attorneys, self-insured corporate executives, bankers and the automobile industry.
RSTCA Detectives RSTCA has developed a fully customizable and cost-effective background check solution for organizations of any size and structure. Our experienced researchers do the job better and faster because they know where to go and whom to see. We understand the importance of timely information to you and we obtain it with speed while maintaining confidentiality.

The scope of the information gathering operation is global, regardless of when or where you are looking for that hard-to-get information, you can depend on RSTCA to provide facts for your file. Even if the investigation site is many miles from the closest city, our manpower and resources are available.
Along with growth of RSTCA , this business vertical was created in 2014 to meet the ever-changing needs in the industry. Over a period of 9 years, we have progressively transformed into problem solvers with a wealth of expertise in investigations and detective work. What makes us unique is the quality of our Operations Team, the pride in our work and our commitment and dedication to our clients. As of today, we are hired by a variety of clients, such as Automobiles, Aviation, banks, insurance companies, lawyers, manufacturers, individuals etc. for varying purposes. We have appropriately served our clients with accurate and up to date information in a timely and responsive manner as per law of the land.
Pre-employment Verification
Post Employment Screening
Asset Verification
Fraud Investigations
Marital Investigations
Insurance Verification
Brand/Trade Infringement Investigations
Labour Court Cases
Corporate Intelligence
Address Verification
Referral Checks
FACILITY SERVICES BY RSTCA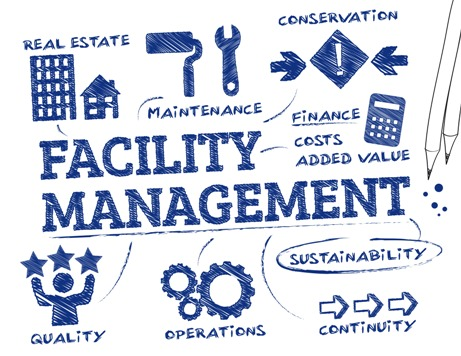 RSTCA provides strategic Facility & Fleet Management services based on expertise, best practices, operating procedures and technical know how. Our capabilities include building management, maintenance and consulting services.
Outsourcing facility management and maintenance services is a smart business decision for companies looking to increase efficiency, Facility Services maintain flexible resources and decrease operating costs. Finding a service provider who understands this strategy is key to overall success. 24 hours a day, 7 days a week. That's how most companies need smooth operating facilities. And that's what RSTCA delivers. Led by a team of facility management experts, we can manage day-to-day facility & fleet operations around the clock.
Receptionists
Chauffeurs
Commercial Housekeeping & Pantry Boys
Facility Supervisors
ATM Operators
Cash Sorters/ Loaders
Electrical Maintenance
Office Assistants
CORPORATE INTELLIGENCE SERVICES BY RSTCA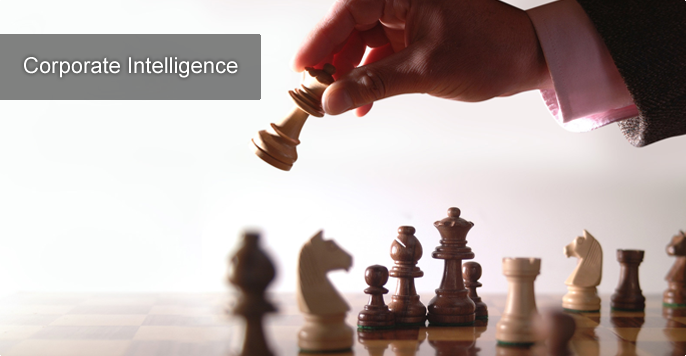 The Corporate Intelligence Team at RSTCA works globally and round the clock to facilitate all its esteemed customers with fast, accurate and up-to-date information which is crucial to the decision making process be it individual or corporate.
For success and failure of a business, it is important to obtain significant information about the prevailing business environment, competitors and the business itself. It is even more important when an organization/corporate is planning a new business or an investment.
RSTCA Detectives
How RSTCA Corporate Intelligence section can help in providing updated information and assessments about the following aspects:
Prospective market
Key competitors and their operations.
Pre-joint venture due diligence to ensure prospective partner has the capabilities/stability to support a contract Verification and certification of vendors manufacturers /sub contractors to safeguard corporate reputation as also quality of product.
Political analysis
Geo location risk analysis including environmental damage, unhygienic and unsafe working conditions. Strength, weakness, opportunities and threat (SWOT) analysis of the market (short team) Competitors prospects
CONSULTANCY SERVICES BY RSTCA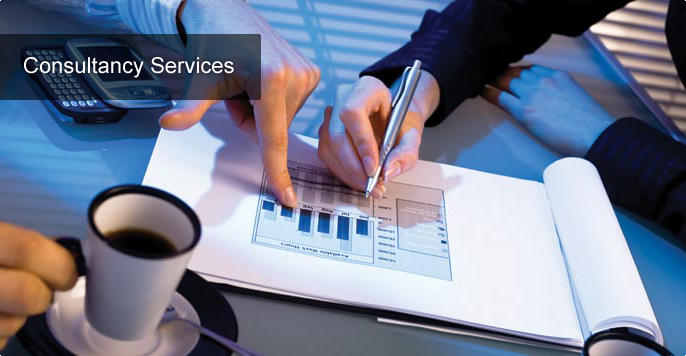 Prudent advice at right time is of crucial importance to the organizations. We provide a bird's eye view to various security and safety related problems, be it a new project or an existing infrastructure.

It takes years to master the art of Integrated System design for an optimum, effective and proactive security solution; and we at RSTCA have a unique blend of experience to serve different kind of security and safety needs to suit government and private organizations.

Our fire safety auditors would help you to design a fire protection system based on the NFPA guidelines whilst adhering to the local fire regulations. We also analyse the efficacy of the existing fire protection measures and give recommendations which would enable you to take full advantage and make the best utilization of the fire safety systems
Integrated System Design
Threat Analysis
Risk Management
Security Surveys
Security Audit
Security Policies
Fire Safety Design